"Grâce à Sofie et à son livre, je peux enfin comprendre le vrai "flamand". Pratiques, concrets, amusants, ses cours sont passionnants. Elle travaille beaucoup sur la confiance."
Anne-Christelle, Brussels

Open courses


Sign up to one of our open courses to practice your Flemish in groups of 7-10 participants.

Sound like a local
workshops


In these

workshops

for schools and companies, we go over typical real life situations, focusing on discovering key words and phrases from spoken Flemish language and putting them into practice straight away!

Workshops voor NT2-docenten: Lesgeven over (en in) tussentaal?

Hoe breng je als NT2-leerkracht de taaldiversiteit binnen Vlaanderen aan bod in je lessen?
Lees meer.
Want an update when new workshops or open courses are available?

Sign up here! No spam, only notifications for new courses or workshops. Unsubscribe any time.

Testimonials


"Het was heel leuk en leerrijk. Zowel mijn collega Sven en ik als onze cursisten hebben er echt van genoten."

"De sessie over tussentaal viel erg in de smaak bij onze studenten én bij mijn collega's."

"Na het volgen van een Buddy-workshop bij Sofie, kunnen de internationale studenten elkaar in het Vlaams uitnodigen om iets te gaan drinken. Helemaal top!"

"De typische Leuvense sms-taal is na het volgen van een Workshop bij Sofie geen raadsel meer voor een internationale student die een mondje Nederlands heeft geleerd."

"Learning informal language is really cool!"

"It was very helpful and I enjoyed it a lot!"

"Fun, easy going and with many useful words and phrases. Everyone was given the chance to speak."

"Wonderful experience."

"It was really fun to see how we (Belgian students) actually speak :) " - Belgian Buddy

Powered by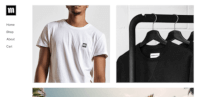 Create your own unique website with customizable templates.